Current News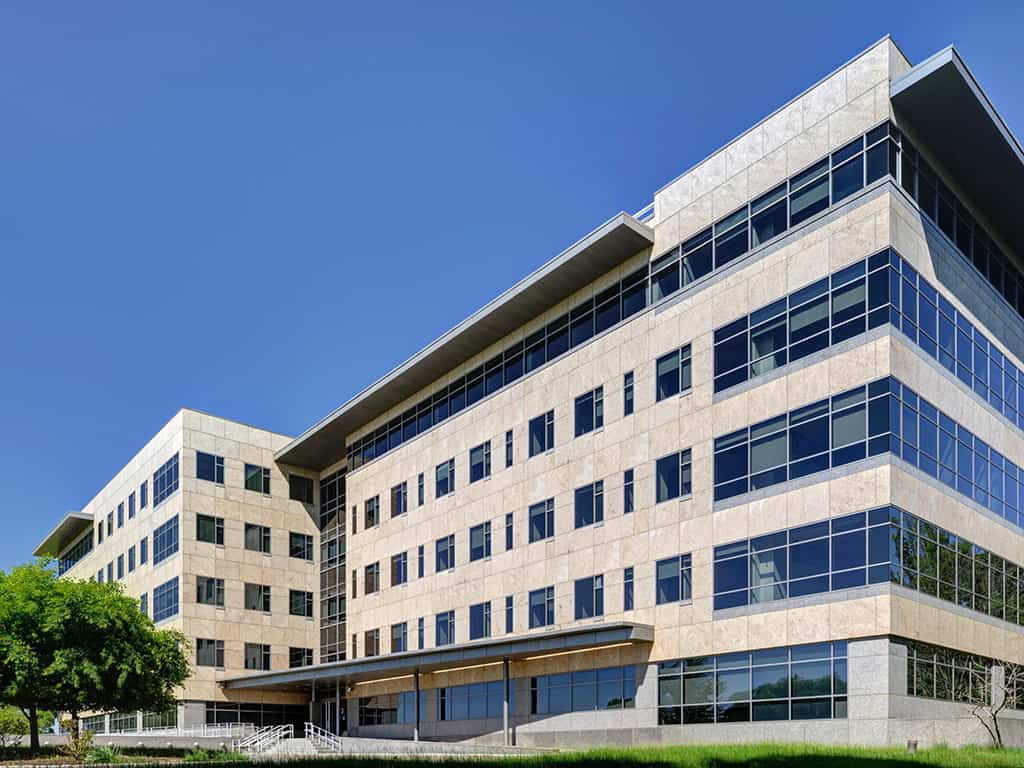 NEW HOME FOR GLOBAL CHEMICAL FIRM
777 SCUDDERS MILL ROAD
AT PRINCETON FORRESTAL CENTER
Croda Inc.
 a British based global chemical company with a presence in 37 countries, has entered into a 10-plus years lease agreement to relocate their U.S. headquarters into 70,000 square feet of Class A office space at 777 Scudders Mill Road at Princeton Forrestal Center. This rebranded address is now known as Princeton Forrestal Innovation Park at Princeton Forrestal Center. A Colliers International team including JLL, represented the landlord, Trawler Capital Management and The Garibaldi Group represented Croda Inc. in the transaction. Croda Inc. is a FTSE100 company focused on creating, making and selling specialty chemicals to some of the world's biggest and most successful brands in: Personal Care, Health Care, Crop Care, Polymer Additives, Lubricants, Coatings & Polymers, Geo Tech, Home Care and Industrial Specialties.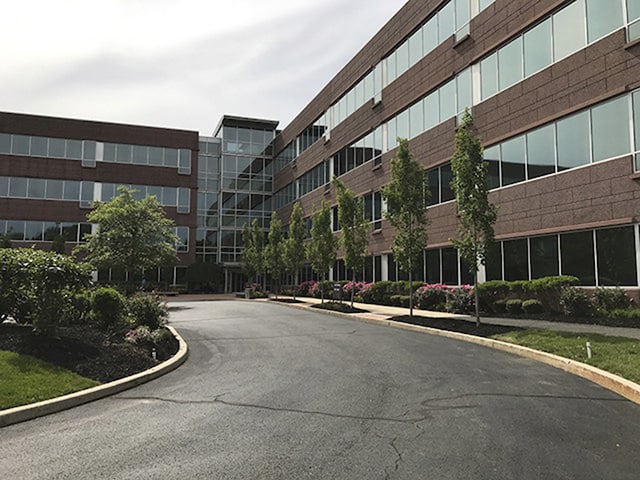 SEMICONDUCTOR DEVELOPER EXPANSION
650 COLLEGE ROAD EAST
AT PRINCETON FORRESTAL CENTER
United Silicon Carbide, Inc. (SiC)
a New Jersey based developer and manufacturer of silicon carbide power semiconductors with a presence in Philippines, Taiwan, China, California, Belgium, and Denmark has leased 11,200 square feet of Class A office space at 650 College Road East. A team from Cushman & Wakefield represented the landlord, while Jones Lang LaSalle represented the tenant. The building's common areas were recently updated and the building's amenities include a 60-foot glass atrium, an outdoor courtyard with a seating area and private patio, as well as a new cafe and conference facility in its sister building at 600 College Road East. United Silicon Carbide specializes in the development of high efficiency devices and customized products that enable affordable power efficiency in key markets that will drive the new and greener economy. These include: wind and solar power generation, energy storage, electrification of transportation, emerging Smart Grid technologies, motor control, and numerous other applications that require higher efficiency, compact designs, and demanding thermal constraints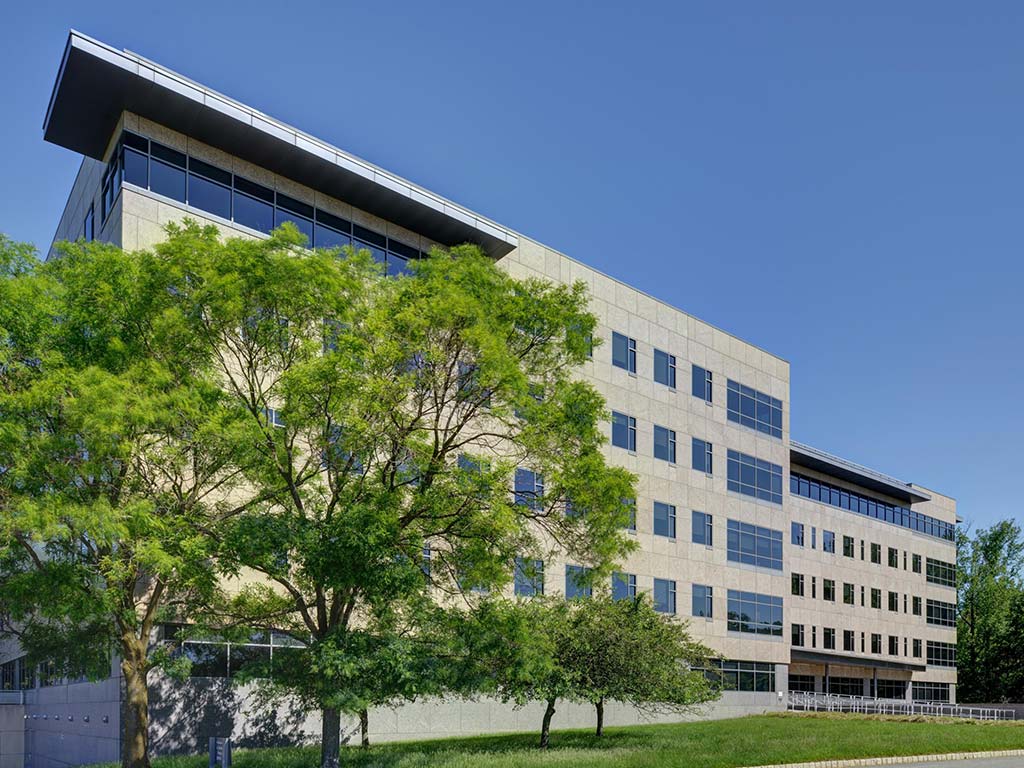 MORE LIFESCIENCES COMING TO PFC
777 SCUDDERS MILL ROAD
AT PRINCETON FORRESTAL CENTER
Genmab U.S. Inc
has entered into a lease agreement to occupy 90,000 square feet of Class A office space at 777 Scudders Mill Road at Princeton Forrestal Center. A Transwestern market report notes the transaction was the state's second largest office lease during the second quarter of 2019. Genmab will be located within Building #2 of this headquarter caliber corporate environment that was custom-built to the high standards. Genmab is a Danish based international biotechnology company specializing in the creation and development of differentiated antibody therapeutics for the treatment of cancer.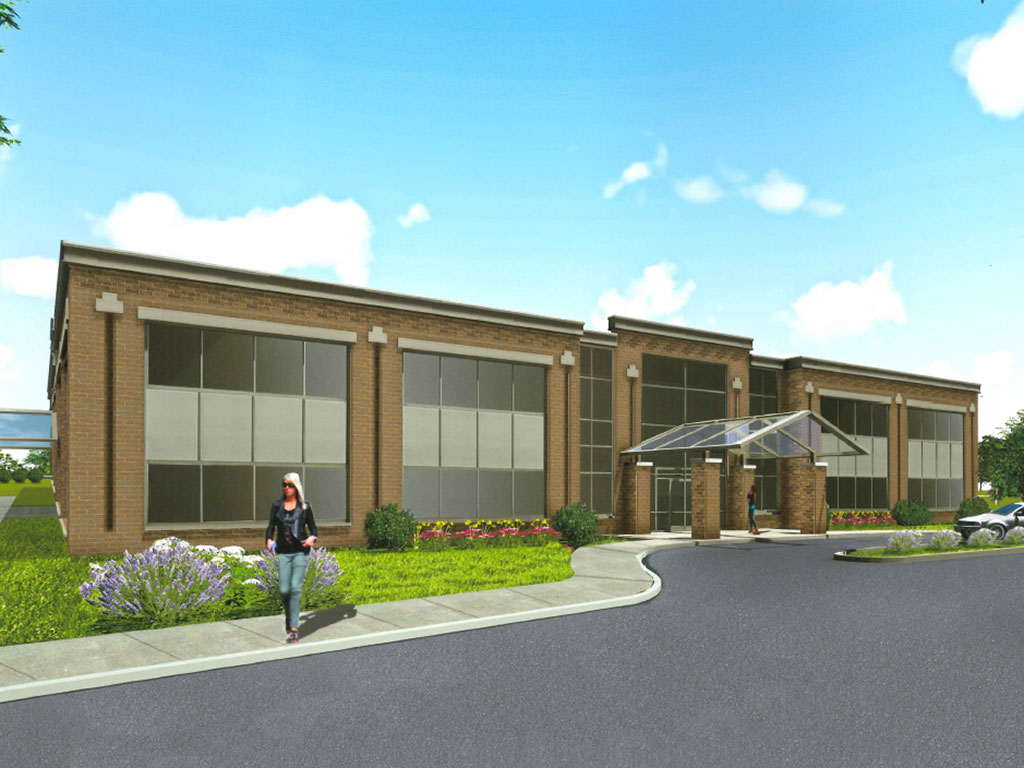 CONSTRUCTION ADVANCING – PROFESSIONAL CENTER II
8 FORRESTAL ROAD SOUTH
AT PRINCETON FORRESTAL CENTER
11 Forrestal Road Associates, LLC has commenced construction of a medical office building at 8 Forrestal Road South, which is scheduled for completion in Q3 2021. Forrestal Professional Center II is a 44,300 square foot two-story building situated on +5 acres, with at-grade parking and architectural design elements similar to its sister building Forrestal Professional Center I located across the street at 10 Forrestal Road South. Leases can range from 2,000 square feet to 20,000 square feet, with spaces being built to tenant specifications. Currently two tenants have signed on for ±11,000 square feet. For leasing information contact Paul Goldman at CPN Real Estate.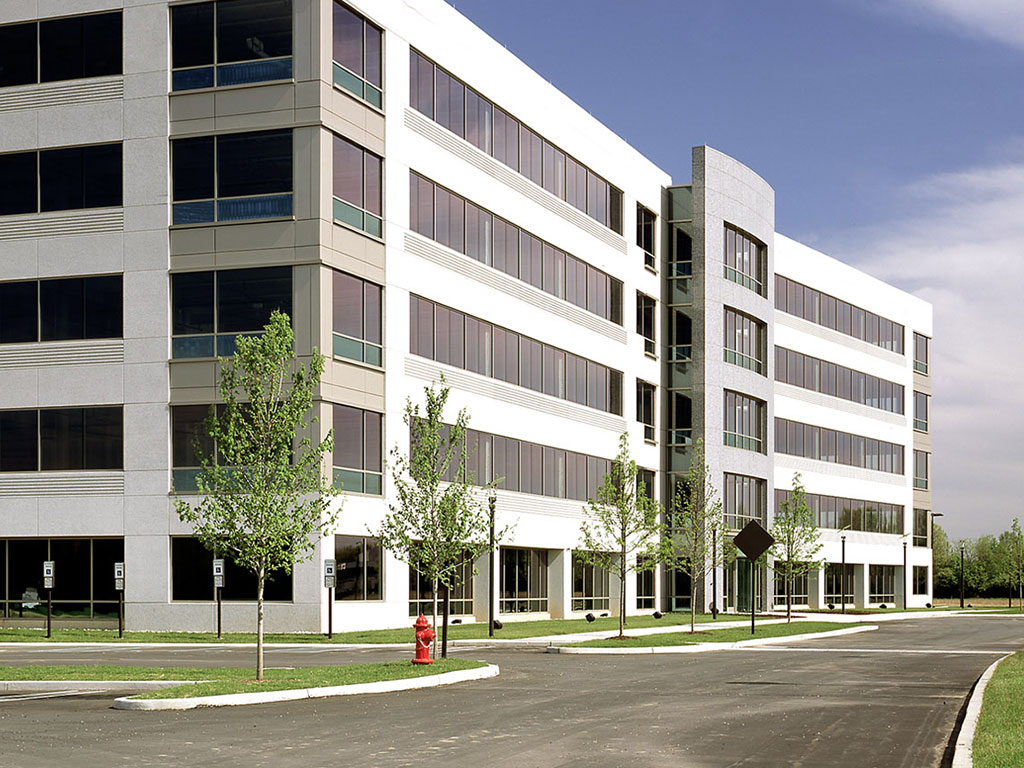 GOBAL MEDICAL TECHNOLOGY MAKER MOVING IN
1100 CAMPUS ROAD
AT PRINCETON FORRESTAL CENTER
Integra LifeSciences Corporation
has entered into a long-term lease agreement to occupy the entire building located at 1100 Campus Road at Princeton Forrestal Center. A CBRE market report indicated the transaction was the state's largest office lease of the first quarter of 2018. The transaction provides Integra LifeSciences with ±167,000 square feet of office space to consolidate and grow their headquarters. Following a multi-million dollar fit-up, which includes research and development space, Integra LifeSciences anticipates moving into the premises during the fourth quarter of 2019. Integra LifeSciences is a global medical technology maker focused on regenerative technologies, neurosurgical, extremity orthopedic and medical devices.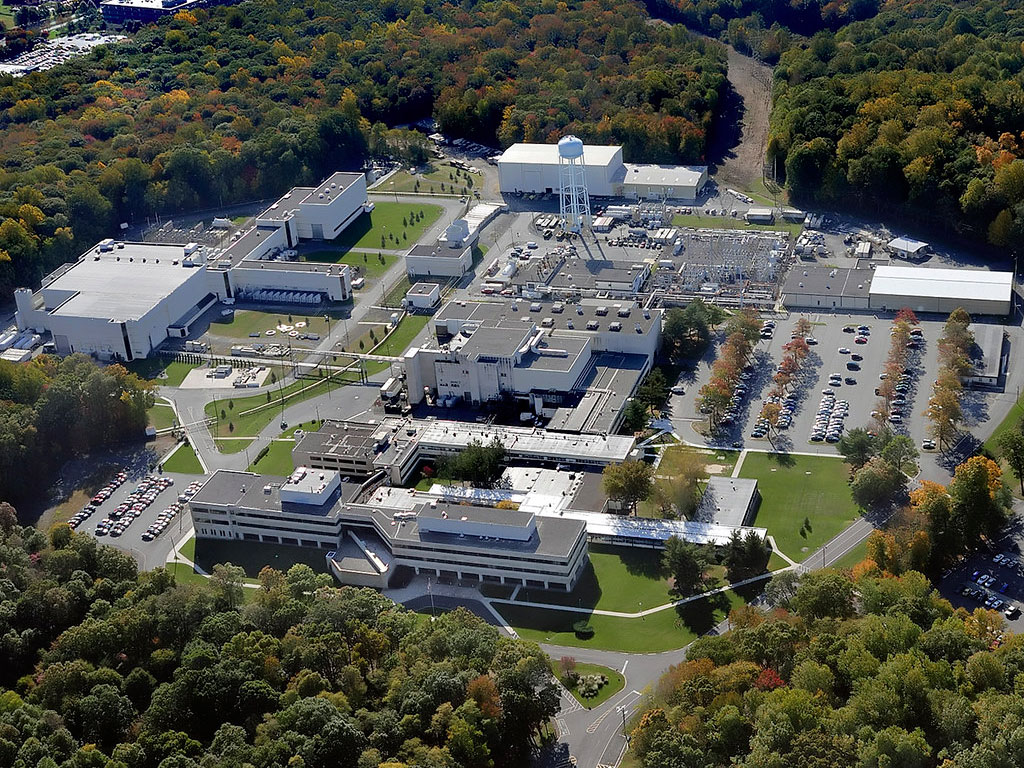 DOE EXTENDS UNIVERSITY PPPL CONTRACT
100 STELLARATOR ROAD
AT PRINCETON FORRESTAL CENTER
The United States Department of Energy (DOE) announced Princeton University will continue to manage and operate the DOE's
Princeton Plasma Physics Laboratory (PPPL)
, located on Princeton University's Forrestal Campus within Princeton Forrestal Center. The extended contract, which runs through March 31, 2022, also highlights collaborations among the University, the lab and the DOE. PPPL is devoted to creating new knowledge about the physics of plasmas — charged gases — and to developing practical solutions for the creation of fusion energy. Princeton University has had the honor of being the PPPL contractor since its inception in 1951, when it was called Project Matterhorn and is one of 10 national science laboratories overseen by DOE's Office of Science. As part of the agreement, Princeton University extended the lease on the land PPPL occupies for another 30 years with a one-time payment of $1 for as long as Princeton University remains the laboratory's management and operations contractor.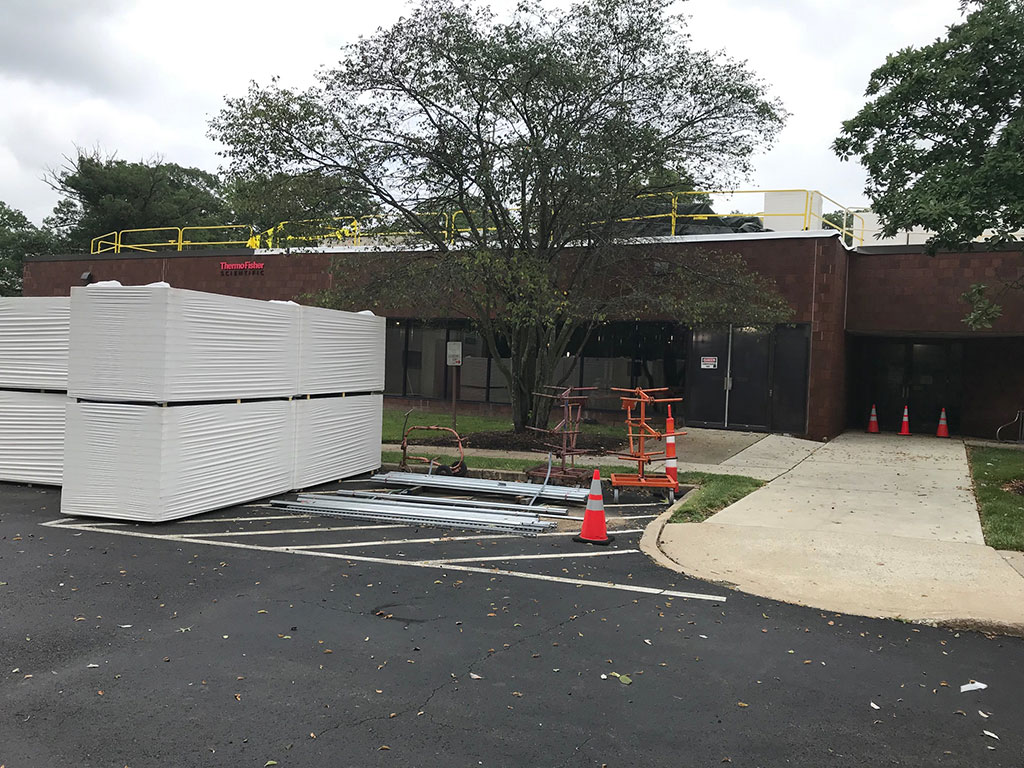 STATE-OF-THE-ART FACILITY UNDER CONSTRUCTION
201 COLLEGE ROAD EAST
AT PRINCETON FORRESTAL CENTER
Earlier this year, Torque Therapeutics and Thermo Fisher Scientific announced a collaboration to build a state-of-the-art facility at 201 College Road East at Princeton Forrestal Center. The new facility will be utilized for the manufacturing of a new class of cell therapeutics to dramatically expand cell therapy cures for cancer. Buildout of the 10,000 square-foot facility has begun, and it is set to come online and commence processing patient cells by the end of 2019. Thermo Fisher Scientific is a biotechnology product development company and Torque Therapeutics develops immunotherapies to address cancers. This initiative represents another example of the continued growth of the Life Sciences sector at Princeton Forrestal Center.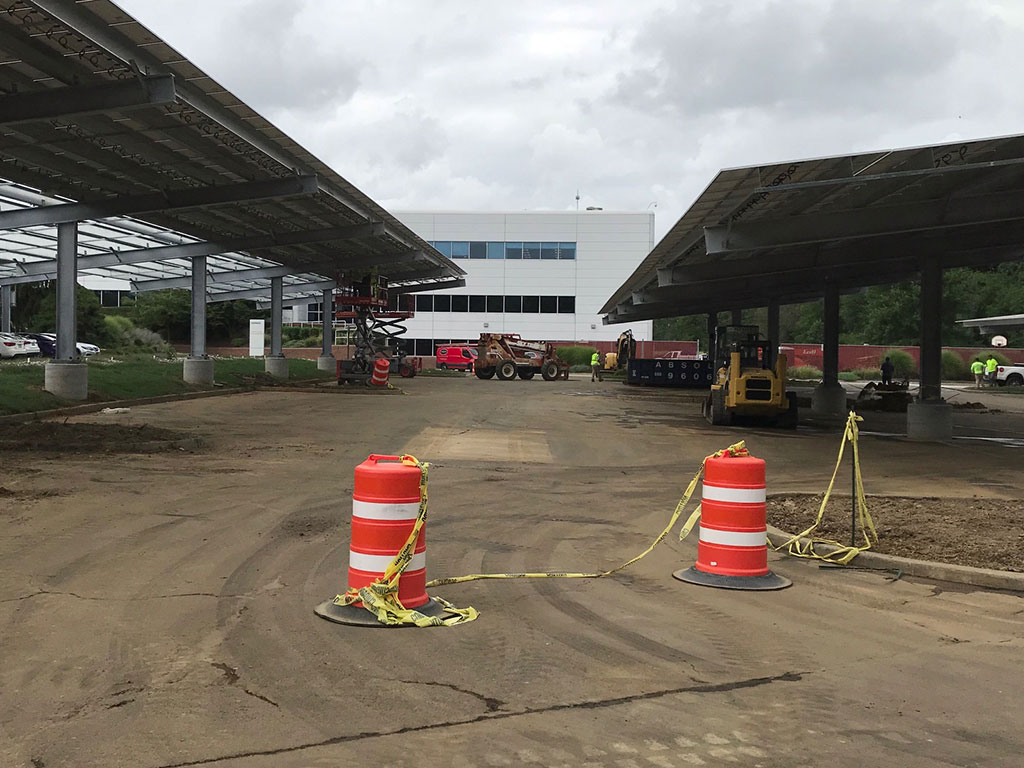 RENEWABLE TECHNOLOGIES INITIATIVE
755 COLLEGE ROAD EAST
AT PRINCETON FORRESTAL CENTER
Siemens Corporate Technology is undertaking a Renewable Technologies Project at their North American headquarters. The goal of the initiative is to demonstrate Siemens Distributed Energy Systems (DES) product offerings and capabilities that can support research activities and cost savings through on-site renewable energy generation. The unique aspect of this project is the dual flow (DC/AC) technology which allows peak shaving through use of batteries and the potential for a building to be net zero. When completed later this year the site will also include an 838.35 KW solar carport system and several Siemens VersiCharge™ Smartgrid (SG) Wi-Fi enabled electric vehicle (EV) charging stations. The current site renovations follow the recent multi-million dollar building upgrades that expanded and modernized the site's world-class research & development facility. Interiors were transformed to Siemens New Way of Working (NewWow) workspace, including the construction of new state-of-the-art labs that allow hundreds of research scientists, consultants and software engineers to develop high-impact innovations and deliver technological solutions to the global family of Siemens' businesses.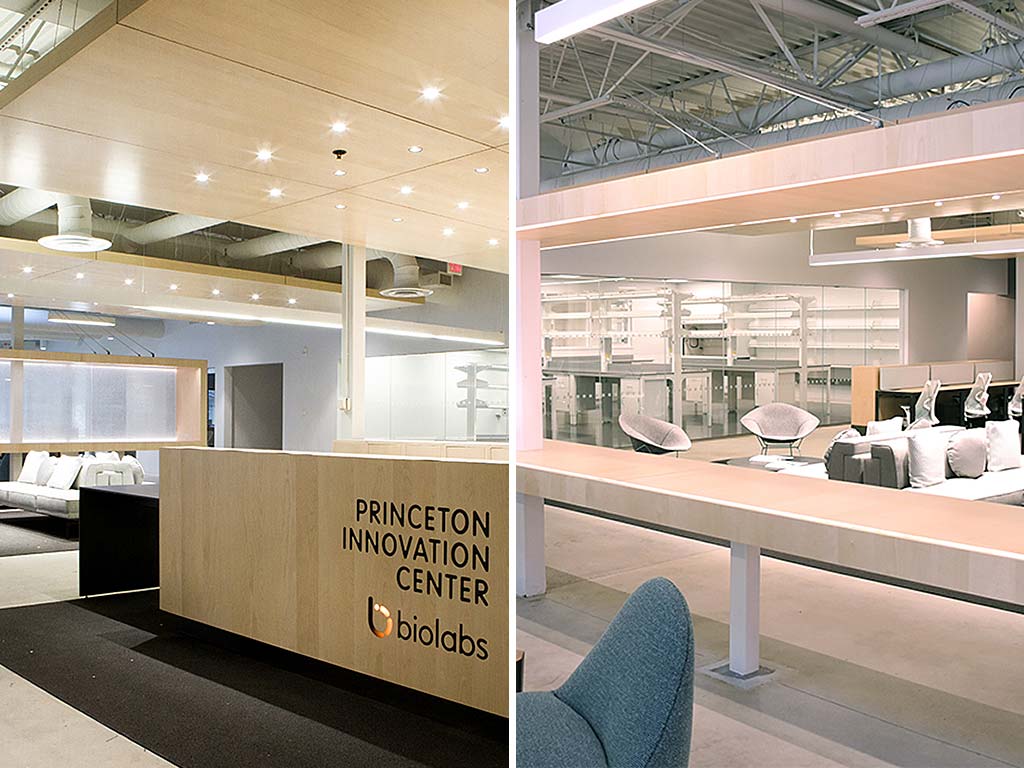 INNOVATION CENTER UNVEILED
303 COLLEGE ROAD EAST, SUITE A
AT PRINCETON FORRESTAL CENTER
Princeton Innovation Center BioLabs
has entered into a lease agreement with landlord National Business Parks for ±31,000 square feet of space in the ±62,000 square foot one-story research and office building located at 303 College Road East at Princeton Forrestal Center. Entering into the lease allows Princeton University to grow the regional entrepreneurial ecosystem. Operated by BioLabs, this premier co-working space for startups in New Jersey, offers a variety of shared space such as wet labs for chemical, biological and pharmaceutical development and dry lab space for computational and mathematical research and engineering development, as well as shared office and desk space for resident companies and related ventures. The Princeton Innovation Center BioLabs will officially open during the first quarter of 2018 and will also host regular educational programming and community networking events.
The application process and criteria for admission of startups is available online
.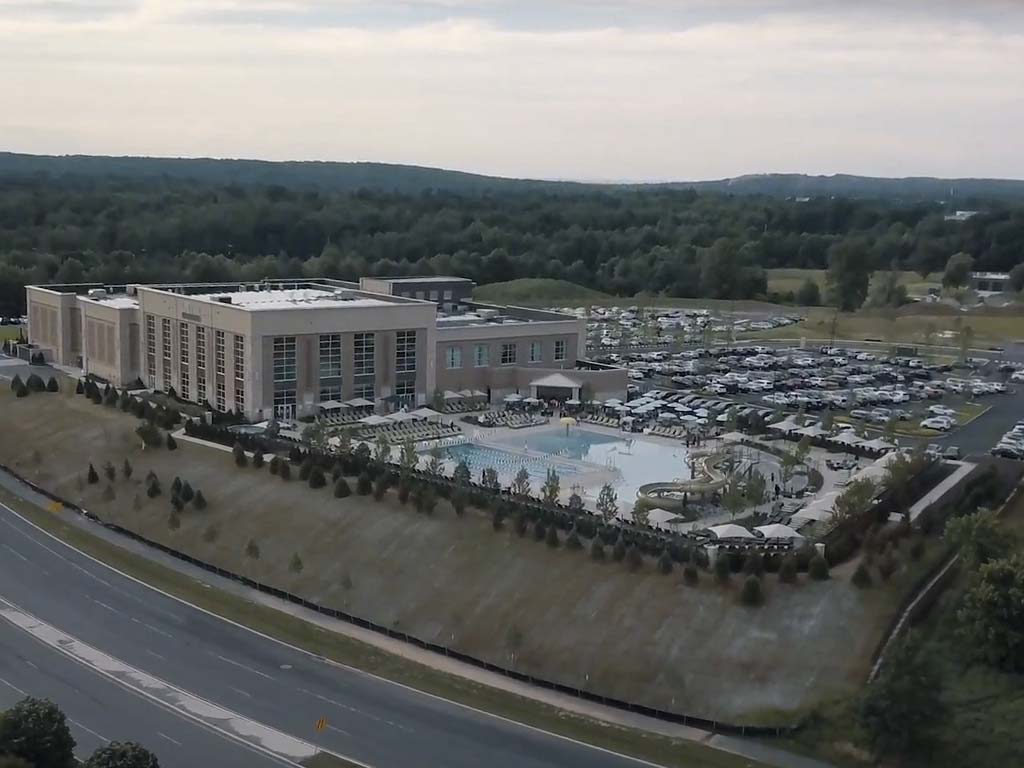 HEALTH & FITNESS CENTER OPENS
7 FORRESTAL ROAD SOUTH
AT PRINCETON FORRESTAL CENTER
The newly constructed
Life Time Athletic
is now open. This unique country club-style facility located within the heart of the Princeton Forrestal Center provides the community with an outstanding athletic resort focused on health, wellness, nutrition, relaxation and entertainment services and programs. This Onyx Premier Club level facility includes a 45,000-square-foot outdoor aquatic area and a 119,000-square-foot building with multiple studios, a Life Time Kids Academy, a LifeCafe, a LifeSpa, an indoor aquatic center, and a Ultimate Hoops recreational basketball league. Life Time Athletic Princeton is the company's 134
th
location in North America.